We are sisters.
We care for each other, support each other, and are there for each other.
We are philanthropists.
We actively serve Temple Israel and our Jewish community through thoughtful fundraising.
We are leaders.
We run social and educational programming, community service events, and play a major role in the vision of the synagogue.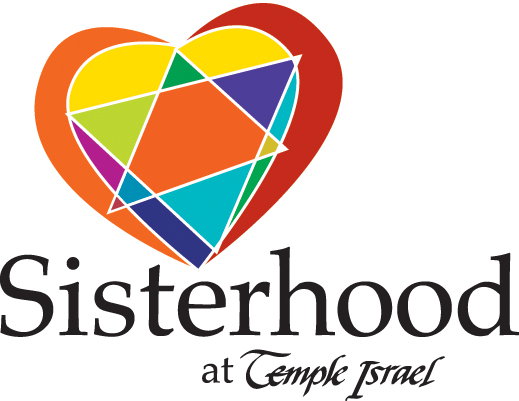 For more membership information and materials, please contact Ellen Hechler at 248-855-2895 or via email at ellenhec@gmail.com.
We will be conducting our annual PASSOVER CANDY SALE through March 6, 2023. We are pleased to offer Barton's Kosher for Passover candy and a second (non-Passover) catalog featuring "Gifts & Treats" for your kitchen and home. All are perfect for your own holiday table or as gifts.
You may choose to ship your purchase to your home for an additional cost or pick-up at Temple Israel on Monday, March 27th.
Download the updated price list here!
All purchases will raise money to help support our Temple and Community.
As always, thank you for your support!
For questions, contact Ann Podolsky at 248-722-4555 or awpodolsky@gmail.com
Fulfill the Mitzvah of Mishloach Manot- 5783
On Purim we emphasize the importance of Jewish unity and friendship by sending gifts of food to friends. Sisterhood is excited to present you with a wonderful opportunity to fulfill this mitzvah. Send delicious treats with your Purim greetings to our Sisterhood Board, Temple Israel Clergy, Family and Friends! Each recipient will receive a Mishloach Manot gift along with a lovely note including a list of those who have donated toward their gift.
All Sisterhood Board Members will receive a gift. If you are out of town or do not want the gift - please click on the link and check the Donate to Temple box.
Click here to place your order and fulfill the Mitzvah of Mishloach Manot. Deadline to order is February 21, 2023.
Questions? Contact Simona Seiderman at 248-961-0404.
Tributes
Sisterhood is pleased to offer a choice of tribute cards to mark your special occasion or remember someone in a time of need. In addition, recipients of tribute contributions of $50 or more will now receive a beautiful certificate letting them know of your generosity.
To purchase Tributes by phone, call Debbie Levin at 248-514-9769 or email her at dlevin1218@comcast.net
To purchase Tributes by mail (coming soon)
A special thank you to Jessica Polk for the beautiful tribute card photographs.
Sisterhood runs Temple Israel's gift shop, staffed by our own volunteers. In our gift shop you'll find beautiful pieces of Judaica, artwork and ritual objects, jewelry, and other gifts. It's a great place to buy a tallit for a bar or bat mitzvah, a mezuzah for a new home, or colored glass for a wedding.
Shop for fantastic gifts from the comfort of your own home.
Shipping and delivery options are now available. Touchless curbside pickup will also be available soon at the Tyner Entrance.
May/June Special: 20% off Mezuzahs and Jewelry!
Special orders excluded
$25 minimum purchase
No discount code needed
Special offer ends on June 30, 2022
---
Contact Info
For information about shipping, delivery and pickup options, please see the online store or contact one of the gift shop chairs:
Debbie Eichenhorn at 248-496-4525
Debbie Fishman at 248-227-2146
Stacy Gordon at 248-894-6617
Are you planning a program or have you laid out money for Sisterhood? If so, you might need the following forms:
Click to open and download form.
Tue, February 7 2023 16 Sh'vat 5783