We are sisters.
We care for each other, support each other, and are there for each other.
We are philanthropists.
We actively serve Temple Israel and our Jewish community through thoughtful fundraising.
We are leaders.
We run social and educational programming, community service events, and play a major role in the vision of the synagogue.
Contact Us
Email the Sisterhood President, Sari Roland:
Follow us on Facebook and Twitter for all the latest Sisterhood news and information.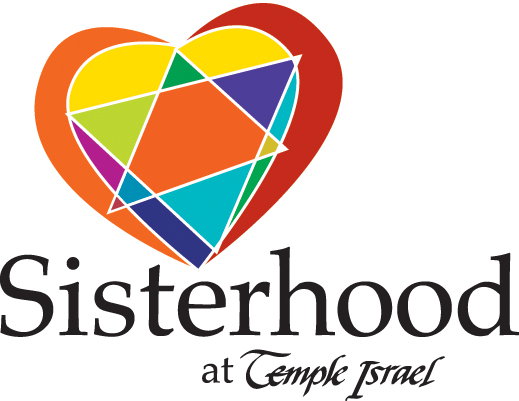 Join or Renew Membership
For more membership information and materials, email Lori Semel at .
---
Events
During the building shutdown, all events are currently virtual.
HELP US PLANT THE SEEDS OF THE FUTURE
You're invited to join us for a fabulous Garden Party in your backyard! Please help us plant the seeds of the future, by taking part in this Non Event Fundraiser, in support of The Temple Israel Sisterhood Fruit of our Hands Greenhouse that was graciously donated by our very own Sisterhood.
Donations can be made online below, or you may send a check to Temple Israel Sisterhood, c/o Laila Cohen: 1920 Treyborne Circle, Commerce Twp., MI 48390.
Got questions? Please email Laila Cohen at bubbielaila@comcast.net.
Honey for the Holidays
What better way to wish family, friends and business associates a "Sweet and Healthy New Year" than sending a jar of honey? Ship a festive 8 oz jar of 100% pure Kosher Honey anywhere in the U.S. for only $13 plus FREE SHIPPING thru July 7th, after add $5.50 shipping per jar (Continental US shipping only).
Ordering is quick and easy at www.orthoney.com/tis (enter group code "TIS" if prompted).
For more information contact Ann Podolsky at 248-722-4555.
Tributes
Sisterhood is pleased to offer a choice of tribute cards to mark your special occasion or remember someone in a time of need. In addition, recipients of tribute contributions of $50 or more will now receive a beautiful certificate letting them know of your generosity.
To purchase Tributes by phone, call Jodie Polk at 248-909-0407
To purchase Tributes by mail (coming soon)
A special thank you to Jessica Polk for the beautiful tribute card photographs.
Gift Shop - Now Online!
Sisterhood runs Temple Israel's gift shop, staffed by our own volunteers. In our gift shop you'll find beautiful pieces of Judaica, artwork and ritual objects, jewelry, and other gifts. It's a great place to buy a tallit for a bar or bat mitzvah, a mezuzah for a new home, or colored glass for a wedding.
Shop for fantastic gifts from the comfort of your own home.
Shipping and delivery options are now available. Touchless curbside pickup will also be available soon at the Tyner Entrance.
March & April Special: 20% off ALL Passover items ($25 min.)
Contact Info
For information about shipping, delivery and pickup options, please see the online store or contact one of the gift shop chairs:
Debbie Eichenhorn at 248-496-4525
Debbie Fishman at 248-227-2146
Stacy Gordon at 248-894-6617
Business Forms
Are you planning a program or have you laid out money for Sisterhood? If so, you might need the following forms:
Click to open and download them.
Tue, May 11 2021 29 Iyar 5781