Apply online for the 2022-2023 school year! Or click on the PDF form that you need below; then print, fill out and return to Temple Israel. If you have questions please contact the Susan & Rabbi Harold Loss Early Childhood Center at 248-661-5750.
2022-2023 School Year
Kindergarten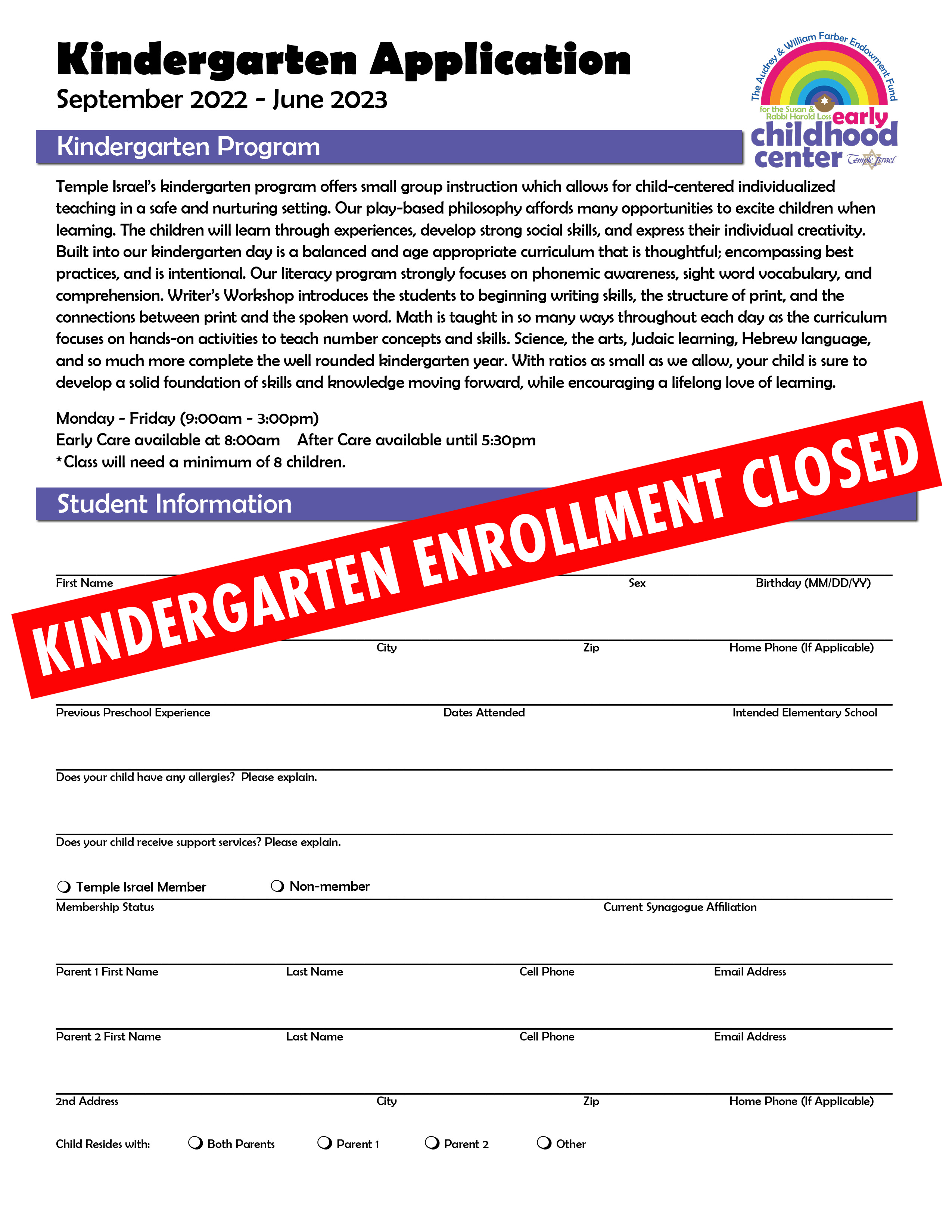 Early Childhood
or
Camp Shemesh
Online Registration Closed
Call ECC Office for availability
Ongoing Programs
Throughout the year, the ECC offers many additional programming opportunities for families in the evenings and on weekends.
For more information, or to register for other events, CLICK HERE to view the calendar.
Sun, July 3 2022 4 Tammuz 5782