Ask Me Anything - Dinner
Thursday, January 23, 2020
•
26 Tevet 5780
6:30 PM - 8:30 PM
with Cantor Neil Michaels
Join us for the next Ask Me Anything session for a clergy-led no-holds-barred round table with the opportunity to ask anything you want to know, from a religious, or personal perspective.
Open to men and women! Please RSVP below.
If you have already prepaid for the evening with your Patron membership, or plan to pay at the door, please send an email to templeisraelbrotherhood@gmail.com to confirm your attendance.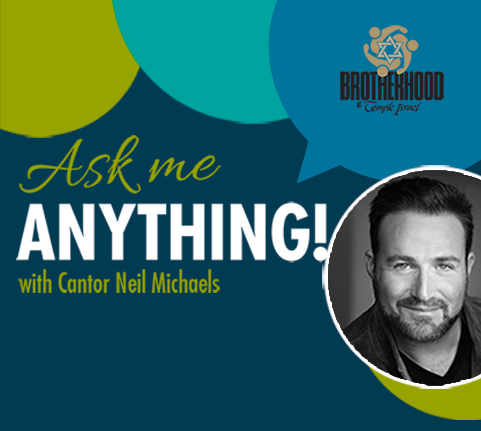 Share Print Save To My Calendar
Tue, January 21 2020 24 Tevet 5780