Few, if any, catering companies can provide such a widely acclaimed selection of culinary styles as Epicurean Catering & Events. Featuring menu items of award-winning restaurants, kosher kitchens and delis, we offer a cuisine as wide and varied as any in the southeast Michigan area.
For more information about catering your event at Temple Israel or offsite, please or call 248-661-5700.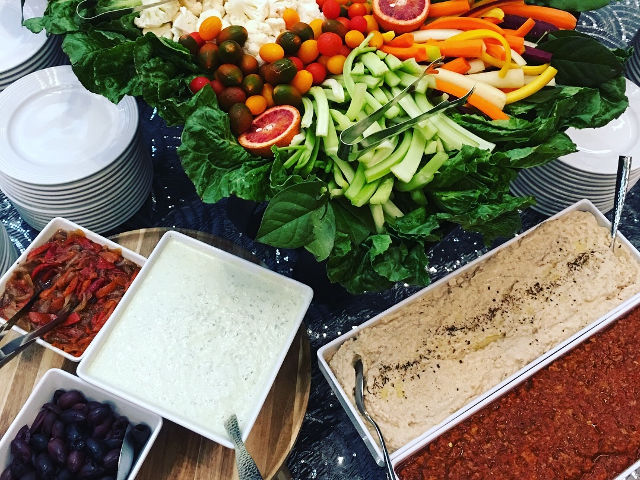 Planned, Prepared and Approved by Executive Chefs
Epicurean Catering is committed to providing the very finest food available to you and your guests. Our catering menus offer many of the same meals you'll find in our restaurants, with no compromises on quality or taste. Our Executive Chefs oversee the creation and preparation of every plate, approving it for service only if it meets their standards.
Unique Desserts and Pastries
You'll be hard-pressed to locate dessert and pastry chefs as innovative and successful as those found at Epicurean Catering & Events. Whether you need a unique dessert to commemorate a special event or a flourless kosher wedding cake that's as delicious as it is beautiful, you'll find a pastry chef with the experience to fulfill your request with a magical creation designed to thrill and delight the palate.
Wed, July 17 2019 14 Tammuz 5779