Welcome to Purim Central!
Follow this guide to all the events, celebrations and giving opportunities we've got for you and your family this year!
Click on the thumbnails below for more information!
YFTI Purim Carnival
Sunday, March 17, 2019 • 9:30 AM - 2:00 PM
Welcome to the Jungle! Bring the kids to celebrate Purim at Temple Israel with games, prizes and fun! Buy tickets for the YFTI raffle. Winners to be drawn at the Adult Spiel Wednesday evening. Proceeds go towards the YFTI Scholarship Fund!
Adults - Volunteer to help put on the biggest party of the year! Morning, afternoon or both. Includes lunch and community service hours for those who need them.
Wicked - Children's Spiel
Sunday, March 17, 2019 • 10:45 AM
Fellow Shushanians! Follow the Yellow Brick Road to reveal
A town called Oz, home to this year's spiel.
Esther, Mordy and the usual crew
Fight for goodness and truth against the wicked you-know-who!
Shake a Box of Pasta and Give a little Back!
Please bring a box of kosher pasta or macaroni to be used as a grogger. We'll donate the boxes to Yad Ezra to help fight food insecurity in our community.
No Haman, No Cry- Adult Spiel
Wednesday, March 20, 2019 • 7:00 PM
Come laugh your way through the scroll of Esther and see your rabbis and cantors let their hair down. Then party the night away with the Foster Brooks Band. Adults only!*
7:00 PM: Wine & Cheese
7:30 PM: Purim Spiel
Dance party with hamentashen and the Foster Brooks Band after the spiel
A production of Temple Israel and the Foster Brooks Band
*Complimentary babysitting for children 2+ years with advance RSVP.
Shabbat for Tots - Purim Style
Saturday, March 23, 2019 • 10:30 - 11:30 AM
Families with children 5 years of age and under are invited for a unique Shabbat experience!
Join our Temple Israel clergy and early childhood educator, Jodie Kanagur, as we celebrate Shabbat and holidays with crafts, activities, songs, snacks and prayer!
---
Giving Back
---
Purim is also about giving gifts to family, friends and the community. See how you can give a little back this year.
Purim Blood Drive
Sunday, March 17, 2019 • 9:00 AM - Noon
Brotherhood's annual Purim Blood Drive is being held the same day as the Children's Spiel and Carnival, so you can give a little something back while enjoying the day with your family.
Contact Dr. Mike Michelson at 248-819-1235 to reserve your spot.
Mishloach Manot
Fulfill the Mitzvah of Giving During Purim
On Purim, we emphasize the importance of Jewish unity and friendship by sending gifts of good food to friends and family. Sisterhood is excited to present you with a wonderful opportunity to fulfill this mitzvah. Send delicious treats with your Purim greetings to our Sisterhood Board, Temple Clergy & Staff or Family & Friends!
Ordering is now closed. Thank you to everyone who participated!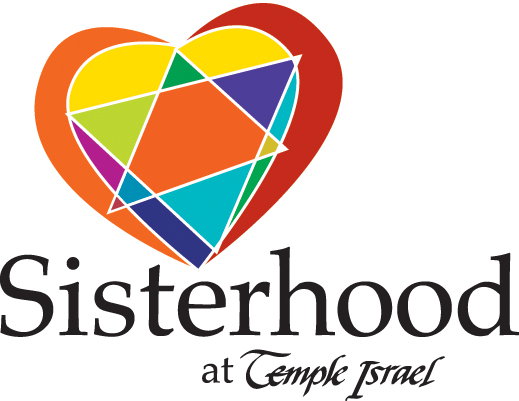 YFTI Purim Raffle
Drawing Wednesday, March 20, 2019 at the Adult Spiel
Lots of great prizes to choose from and bulk ticket discounts! Proceeds go towards the YFTI Scholarship Fund. Buy tickets online until midnight 3/19, at the YFTI Carnival 3/17 or at the Adult Spiel 3/20.
Tue, May 21 2019 16 Iyar 5779